Faysal Almeman
Born in Ankara in February 1966. After completing his primary and secondary education in T.E.D Ankara College, was graduated from Bilkent University, Faculty of English Language and Literature.

Almeman started his profession working for SAMAREC State Oil Company of Saudi Arabia, in 1994 transferred to ARAMCO Oil Company as management trainer and consultant. for 10 years. He has been developed and certified in; Counseling Techniques-Blanchard Training and Development Inc., Statistical Process Management-Tennessee Associates International, Situational Leadership-Blanchard Training and Development Inc., 7 Habits of Highly Effective People-Covey Leadership Center, Problem Solving & Decision Making -Action Management Association, Frontline Supervision Zenger-Miller. Almeman, has trained company's upper and middle level managers in Dhahran - Saudi Arabia, Houston-USA, Amsterdam-Netherlands, offices for more than 6 thousand hours.
After returning to Turkey he started working for FED Training and than for Unicon Consulting Group. During this time he worked as consultant and management trainer, and involved in designing and tutoring for HR and process improvement projects for many private and public companies in Turkey, Turkmenistan, Azerbaijan, Kazakistan, Qatar, Morocco, Saudi Arabia. During this period, he was certified in Mergers and Acquisitions - Pritchett Inc., ISO 9000 Lead Auditor Training-Batalas IQA, ISO 14000 Environmental Management System-Lorien / PE Batalas.
Faysal Almeman is married and the father of two. He is fluent in English, Turkish and Arabic.


Projects

Akbank, American Life CitiGroup, Finansbank, FinansLeasing, Garanti Bankası, Garanti Emeklilik, İktisatbank, Oyakbank, Şekerbank, Yapı Kredi Sigorta,

Marks & Spencer, Taç-Linen, Damat-Tween, Gilan, Burger King, Metro Gross market,

Baykent Tıp Merkezi, Euromed Görüntüleme Merkezi, IC Hotels, Pegasus Hava Yolları, Sky Hava Yolları, DAK Güvenlik,

Unilever, Aromsa, Sezginler, Unipro, Filiz Gıda

Evyap, Wella, Şişecam Kimyasalları, Sanofi, Syngenta, Novartis, Aventis, Santa Farma, Pfizer, Boehringer İngelheim, L'Oreal, Colgate Palmolive

Toyota, Honda, Mercedes, MAN Türkiye, Peugeot, Opel, Pirelli, Goodyear, Omsan, Tırsan, Arçelik, Vestel, Sertrans, Omsan,

Şahinler Holding, Çalıklı Holding, GAP Textile, Can Tekstil, Koleksiyon

Xerox, Microsoft, ACNeilsan, Sports Net, Hürriyet, Fatih Üniversitesi,

Akçansa, Tekfen, Federal Elektirik,

URS Belgelendirme, TÜBİTAK – MAM,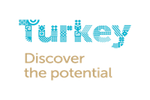 UPDATE: Jun 2015